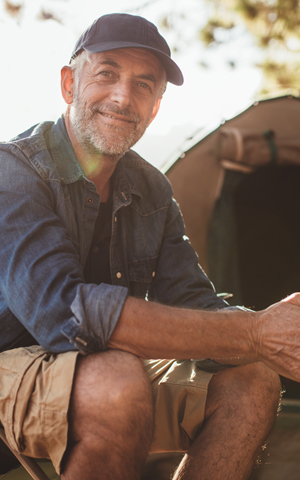 Working around damaged teeth can be a real pain. Whether you have to avoid chewing on one side of your mouth or don't feel comfortable smiling in pictures, tooth damage can have a big effect on the functionality and appearance of your mouth.
Our team at Basin Dental wants you to be comfortable with your teeth, whether that means being able to eat the foods you love, speak in front of a crowd, or even just brush your teeth without pain.
We provide a number of restorative dentistry services to help increase your oral health and restore your smile. Our incredible technology allows us to provide quality service quickly so you don't have to deal with pain for longer than you need to.
Our Restorative Services
At Basin Dental, we want you to have your smile fully functional and beautiful. To help do that, we can help care for a number of oral health issues by administering these services:
Root Canal Therapy
This procedure becomes necessary when the pulp of your tooth is infected and inflamed. We can help protect your tooth by removing the infected pulp, then filling and sealing your tooth. If necessary, we then cover the natural tooth with a dental crown to protect it from further damage and bring it back to its original shape and size.
Dental Crowns
If you have experienced serious damage to your tooth, a dental crown may be the best option to provide you with freedom from pain or discomfort. A crown covers your original tooth, replicating the original size and shape so it can function as normal. Dental crowns can benefit those with tooth damage such as cracked, chipped, broken, or weak teeth.
Here at Basin Dental, we use a CEREC (Chairside Economical Restoration of Esthetic Ceramics) machine to quickly create dental crowns. With this technology, you can get a dental crown in a day instead of having to wait for weeks or months for relief.
Dental Implants
It's important to replace a missing tooth in order to protect your jawbone. We offer dental implants to help keep the structure of your mouth at its best. A dental implant is a metal post created to function like a tooth root. It is fused to your jawbone, allowing it to function as your natural tooth would.
Visit Us Today in Roy, UT
Come see our talented team at Basin Dental. We will do all we can to restore your teeth back to full health as quickly as possible! We care about your health and comfort.