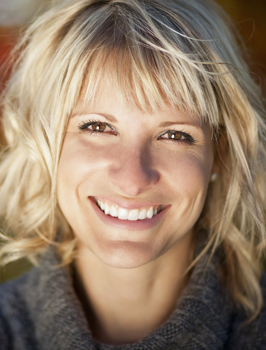 If you could change anything about your smile, what would it be? What would it be like to have flawless teeth that would give you total confidence in your daily life?
With a smile makeover from Basin Dental, you can improve every aspect of your smile!
Bring Your Smile Back to Life!
Maybe you have worn-down teeth, crooked teeth, broken teeth, or dull teeth. It doesn't matter what your unique combination of dental imperfections might be—we can transform any smile at Basin Dental.
Full Mouth Reconstruction
Dr. Flitton provides his patients with full mouth and single arch reconstruction when there are multiple conditions that require treatment. With the right smile makeover plan, we can correct a multitude of smile conditions and rejuvenate your appearance!
Time for a Smile Makeover
If you require full mouth reconstruction, you might feel overwhelmed. Leave your concerns behind and meet with Dr. Flitton for a consultation. Our professionals are compassionate and experienced, and will put all your fears at ease about your smile makeover.
Our team will help you design a full mouth reconstruction plan so we can rebuild your smile from the ground up. Not only will a smile makeover give you fresh confidence, but it will also maximize your oral function and health.
Complete All Procedures In-House
Dr. Flitton offers every cosmetic and restorative treatment you might need to perfect your smile. We are proud to say that we complete our procedures in-house with the latest technologies.
How We Redesign Your Smile
We will develop a step-by-plan that involves taking on your smile issues one appointment at a time. We will discuss what we can do to keep you comfortable and happy throughout the process.
Some of the treatments we will use to help you reach your smile goals include:
Dental bridges.
Dental crowns.
Dental implants.
Dentures or partial dentures.
Tooth-colored fillings.
Periodontal treatment.
Porcelain veneers.
In-office whitening.
Whatever treatments you need to improve your smile and get it just the way you've always imagined, Dr. Flitton and his team can help! Call our office today for more information. 
Dr. Flitton Can Help You Get the Smile You Want in Roy, UT
The timeline of your smile makeover will depend on the condition of your teeth and gums. Dr. Flitton looks forward to reviewing your options with you and working with you to create the smile of your dreams. To learn more, contact us at Basin Dental today.